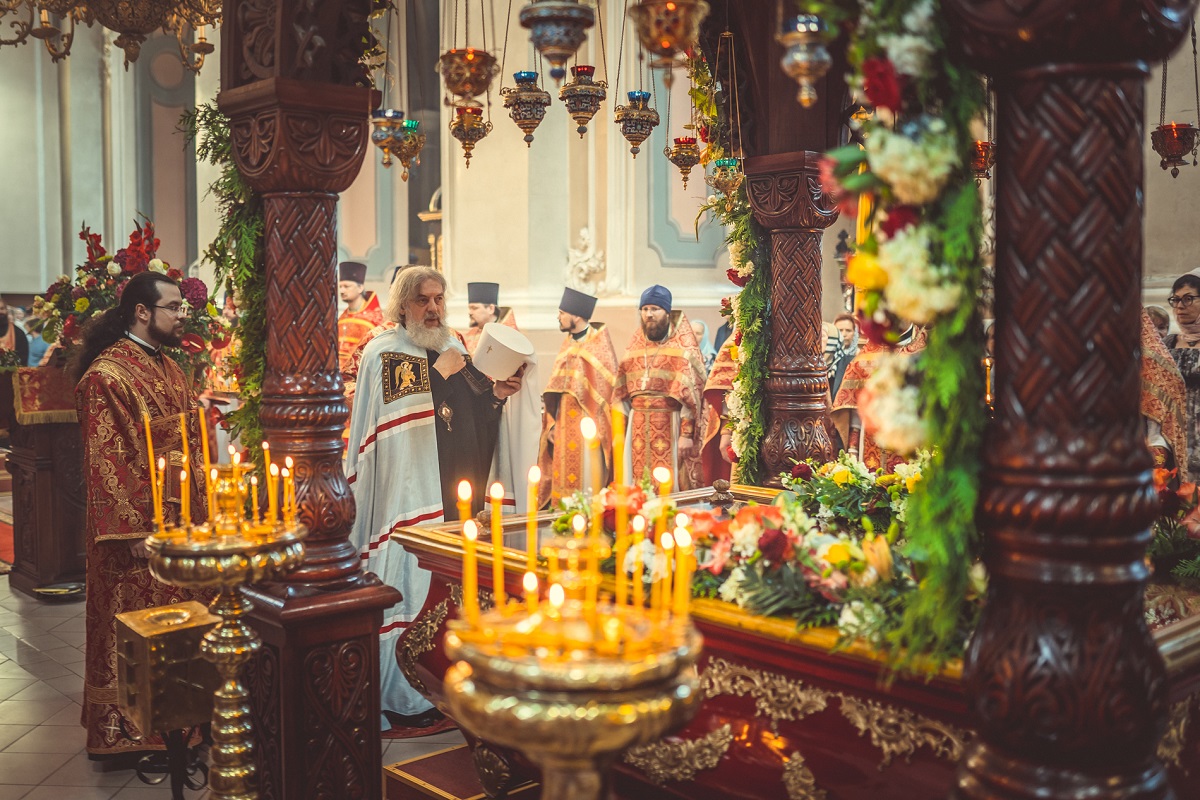 2023-03-20 / 18:57
Regarding the Stay of His Holiness Patriarch Bartholomew I of Constantinople in Lithuania
With regard to the stay of His Holiness Patriarch Bartholomew I of Constantinople in Vilnius and with the blessing of Metropolitan Innocent (Inokentiy) of Vilnius and Lithuania, the Chancellery of the Lithuanian Orthodox Archdiocese announces that His Holiness and the Members of His Orthodox delegation may have the benefit of venerating the holy relics of the Patrons of Lithuania – the Holy Martyrs of Vilnius Anthony, John and Eustathius that are displayed in the Orthodox Monastery of the Holy Spirit.
The Catholic Chapel of the Gate of Dawn alongside the Monastery enshrines the most renowned Icon of the Blessed Virgin Mary in Lithuania – Our Lady of the Gate of Dawn, venerated by the faithful in the Roman Catholic and the Orthodox traditions.
In the words of Metropolitan Innocent (Inokentiy), his welcome is a sign of honour and reverence for the elevated rank of the Head of the Patriarchate of Constantinople and the Orthodox faith of the members of His delegation.